Tinsmithing Shows Reservations:
When the intent to retain services is established, the following key points are important to consider:
1- Request and obtain exclusive cost recovery benefits as provided and consider the long and short term gains, as such increase over time.
2-Extending best point of contact or authority when making approach reduces delays and inaccuracies in timely correspondences.
3-Contact us, direct by phone, or email, to obtain exclusive rates specific to your venue beyond standard rates as provided.
4-Consider making a preliminary date hold on services reservation to avoid scheduling conflicts or overlaps.
5-Consider the many heritage educational attributes provided in this experience that directly apply to many visitor groups, such as private and or home school groups, scout troops, FFA, 4H, youth organizations, historic clubs and or societies, museums.
6-Define physical location on the grounds to incubate nostalgia, heritage, and growth as experienced with the 1st agricultural fairs in history.
7-If nominal costing presents concerns, consider government folk heritage educational grants, and or sponsorships from HVAC contractors, fireplace, antique and or renovation supply houses. We look forward to working with you to best accommodate our shows into your schedule!
Please use the contact form below, if you have any general questions or requests about scheduling our services. For immediate service dial (336) 428-0406, and identify event being represented.
We will try our best to respond to the below within 24 hours.
Email
Phone
1-877-500-4464
Address
Michael Felk's Tinsmithing Shows
Shoptin Services
Yadkinville, NC, 27055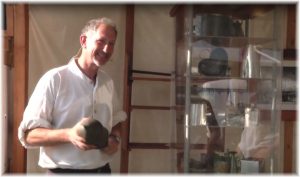 Current though expanding IAFE Member Regions Served in 2019:
Primary region served since 2005 has principally been NC, though due to the growing demand year over year since 2013, the following as highlighted states have been added for 2017. Any state with-in the following zones are included to designed rates based on available scheduling.
Zone 1 Connecticut, Maine, Massachusetts, New Brunswick, New Hampshire, New Jersey, New York, Newfoundland, Nova Scotia, Pennsylvania, Prince Edward Island, Quebec, Rhode Island, and Vermont. Zone 2 Delaware, Florida, Georgia, Maryland, North Carolina, South Carolina, Virginia, and West Virginia.
Zone 3 Indiana, Kentucky, Michigan, Ohio.
Any regions served are subject to change based on logistical and scheduling restraints.
Contact us today to learn about services outside the above regions, if such would apply in your case!