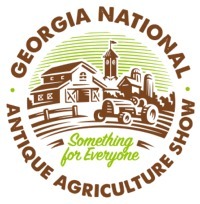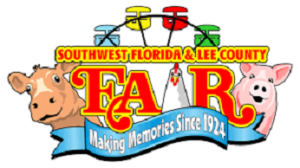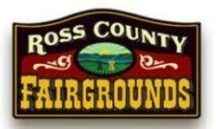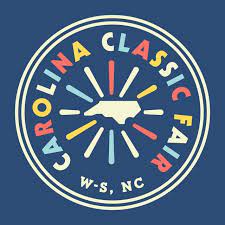 CURRENT LIST OF 2023 EVENTS CHECK BACK FOR UPDATES
Name of Event
Southwest Florida and Lee County Fair
Physical address
11831 Bayshore Rd, North Fort Myers, FL 33917
Click here for GPS info:
Description Summary
The primary purpose of the Fair is to provide a place to display livestock, agriculture, crafts and the like in a safe, family-oriented environment. The Southwest Florida & Lee County Fair is a special annual event of very limited duration, with a specific objective of providing thousands of attendees an educational and entertainment experience, serving a main audience of family and youth, in a safe, family-oriented environment. Multiple venues packed with amazing interactive experiences to include Michael Felk's Tinsmithing shows, plus many others!
Duration #days
Location State
11
FLA
Start Date
Year
February 23rd
2023
*Daily Open
*Closing Hour
Mon, Tues, Thurs, Fri- 4pm
11pm
Wed- 2-11pm+ Grandparents & Military Day
11pm
Sat & Sun- 11am
11pm
Show Times
Mon, Tues, Thurs., Fri.
TBA
Wed.
TBA
Sat., – Sun.
TBA
End Date
Hour
March 5th
11pm
*Click here for real time or specific daily schedule plus ticket information
Name of Event
Ross County Fair
Physical address
344 Fairgrounds Road, Chillicothe, OH 45601
Click here for GPS info:
Description Summary
Established in 1833, The Ross County Fair provides multiple family entertainment options to include side show exhibits, musical entertainment, livestock judging, historic agricultural equipment displays plus live demonstrational shows to include Michael Felk's Tinsmithing Shows plus grand stand entertainment and much, much more!
Duration #days
Location State
6
OH
Start Date
Year
August 7th
2023
*Daily
Hours
Mon. – Sat.
11am to 11pm
(Pending) Show Times
Mon-Fri.
12, 3, 5
Sat
12, 2, 4
End Date
Hour
August 12th
11pm
*Click here for real time or specific daily schedule plus ticket information
Name of Event
Dayton Fair
Physical address
104 Fairgrounds Rd., Dayton, PA., 16222
Click here for GPS info:
Description Summary
Established in 1880, the Dayton County Fair presents a rich depth of Agricultural Heritage to include an on-site museum plus many actual 19th and 20th century farm machines and equipment. Introducing for 2023 specific to family heritage fun would be Michael Felk's Tinsmithing Shows offering a participatory experience second to none. Other Fairgrounds attractions include many exhibits, rides, food, music and competitions. Multiple grandstand attractions include demolition derbies, Rodeo-TBA and much, much more!
Duration #days
Location State
6
PA
Start Date
Year
August 14th
2023
*Daily Open
*Closing Hour
5pm
11pm
Show Times-Subject to change
Mon-Fri
6, 7, 8
Sat 10am-11pm
10, 12:15, 3, 5
End Date
Hour
August 19th
11pm
*Click here for real time or specific daily schedule plus ticket information
Name of Event
CAROLINA CLASSIC FAIR
Physical address
421 W 27th St, Winston-Salem, NC 27105
Click here for GPS info:
Description Summary
In 1897, the Piedmont Tobacco Fair was started and shortly thereafter the two events merged to form the Winston-Salem Fair. Operating for over 125 years this event is the standard for excellence with a broad depth unpresedented attractions to include the only of it's kind in North Carolina a fully and complete historically accurate village of yesteryear. Come and be amazed at all the village offerings to include Michael Felk's Tinsmithing Shows located inside the 19th century two story log home.
Duration #days
Location State
10
NC
Start Date
Year
September 29th
2023
*Daily Open
*Closing Hour
9am
11pm
Show Times
1st Friday
6,9
Sat
3,6,9
Sun
3,6,9
Mon
11,1,3,6,9
Tues
11,1,3,6,9
Wed
11,1,3,6,9
Thurs
3,6,9
Friday
3,6,9
Sat
3,6,9
Sun
3,6,9
End Date
Hour
October 9th
10pm
*Click here for real time or specific daily schedule plus ticket information
Name of Event
South Carolina State Fair
Physical address
1200 Rosewood Drive, Columbia, SC 29201
Click here for GPS info:
Description Summary
The South Carolina State Fair, attracting over 600,000 annual visitors, is the largest event in the State of South Carolina. A fun, family-oriented event, the South Carolina State Fair promotes the material, educational, agricultural and industrial interests of the state and has been recognized as one of the top 50 fairs in the United States and a Top 20 Event in the Southeast. A highlight to the event, and uniquely enriching for all would be the new Heritage Village reflecting historic creativity at its best to include Michael Felk's Tinsmithing Shows, and annual favorite that you do not want to miss!
Duration #days
Location State
12
SC
Start Date
Year
October 11th
2023
*Daily Open
*Closing Hour
10am
10pm
Show Times
Mon-Fri
1, 3, 5, 7pm
Sat
11, 1, 3, 5, 7pm
Sun
1, 3, 5, 7pm
End Date
Hour
October 22nd
10pm
*Click here for real time or specific daily schedule plus ticket information
Name of Event
Georgia National Antique Agriculture Show
Physical address
401 Larry Walker Parkway, Perry, Georgia, 31069
Click here for GPS info:
Description Summary
Georgia National Antique Agriculture Show showcases all things antique agricultural! Antique tractors, trucks, and equipment along with additional educational exhibits, peanut threshing, corn grinding, mini tractor pulls, Perry Georgia Auto Fair, and more! Much is offered to observe how the American farm family innovated farming methods with the use of sheet metal and tools of the past. To observe these historic methods, come and join, play and win with Michael Felk's Tinsmithing shows daily as scheduled.
Duration #days
Location State
3
GA
Start Date
Year
November 9
2023
*Daily Open
*Closing Hour
Thursday 11/ 9 opens at 12pm, Fri-11/10 & Sat-11/11 opens 8am
6 pm
Show Times
Thursday
1, 3, 5pm
Friday & Saturday
9am, 11am, 1, 3, 5pm
End Date
Hour
November 11th
6 pm
*Click here for real time information regarding tickets or other.